I was interviewing a candidate of mine recently – and during the course of the interview – it became apparent that she had faced a number of challenges during the course of both her career and her personal life.
I asked her about her approach to facing the various challenges / obstacles that we all inevitably face in life.
She replied simply that; "Challenges are where experiences are born."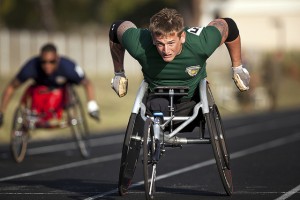 What a great answer – and what a great approach to life. Most of us prefer to take the "easy road" and prefer a path where we are most likely to avoid any obstacles.  And when we are faced with an obstacle – we mutter and curse our "bad luck".
However, the person I had interviewed has a much different approach. She does not shy away from obstacles – in fact she relishes them.  She saw the various challenges she encounters not as a negative or a thing to avoid. Rather she sees them as opportunities to learn, grow and get better.
With a philosophy like that – it is easy to see why she has been so successful.