Sallie Krawcheck has a great post over on LinkedIn.  You can read it here. It's a short read – but still is very powerful.
And Sallie's conclusion is valid.
(Actually – the conclusion Sallie makes not only applies to parents with their children – but it applies equally well to managers and the people who report to them.)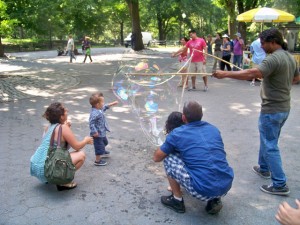 While our children won't always "listen" to us, they are always watching us. They model their behavior based on what they see Mom & Dad doing.
So as parents (and managers) – we better make sure we are actually practicing what we preach.
We need to work as if our children are watching.
As Ben Franklin once wrote: "A good example is a best sermon."