I read an article this morning on Fortune magazine's website entitled, "Humans Are Underrated".  The article is adapted from Geoff Colvin's upcoming book by the same title.
The article discusses Geoff's premise that technology continues to grow at an incredible pace.  Computers are able to perform increasingly complicated tasks that no one ever anticipated them having the ability to perform.  Computers are beating Grandmasters in Chess.  Computers are starting to drive cars. It seems everywhere we turn – computers are replacing human.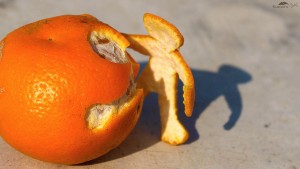 But there is definitely hope…
According to Geoff – humans should stop trying to beat the machines at the tasks that machines are designed to do. Instead humans should focus on developing the skills and abilities that are distinctly human.
He goes into more detail in the article regarding what are the specific skills and abilities that we need to develop to not only survive but to thrive in the future.
It is an incredible read….
I am waiting to get a copy of the book – and I will blog about it in more detail at a later date.
But if you have time – wander over to Fortune's website and read the article.
You'll be glad you did….