Josh Linkner is a very successful entrepreneur, VC, and bestselling author.
He wrote a fantastic  article about the importance of companies paying top dollar to ensure they acquire top talent.
And here's the thing to remember – Josh is not some academic theorizing about the value of top talent.  This is a man with a proven track record of building successful companies. He speaks from experience.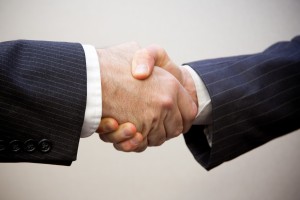 Josh writes:
As the companies in our portfolio continue to grow, the biggest conundrum for our leaders is hiring top talent. Many find high salaries hard to swallow, especially on a startup budget and when they're not making as much money as the potential recruits they're considering. Tough cookies. Paying more for A+ talent at your company is worth the investment many times over, 99.9% of the time.
He continues by writing:
While it's easy to tally up your "savings" by settling for a B or C-level person, the upside that an A+ team member can bring will far exceed the near term cost difference. When you get down to it, the "risk" of paying up for the best and brightest is simply not a risk at all. Rather, it's the way you'll accelerate growth and ultimately win big.
Bottom line – when a person with a successful record of building companies preaches about the importance of paying top dollar to secure the best talent – we would all do well to listen….